Applications:
- Hot Start GC-rich PCR
- Fragment analysis
- TA cloning
Mix Composition:
- HOT FIREPol® DNA Polymerase
- HOT FIREPol® GC Buffer
- 7.5 mM MgCl2 1x PCR solution – 1.5 mM
- 2 mM dNTPs
- BSA
In separate vial:
- 100% DMSO
- 25 mM MgCl2
Advantages of Master Mix:
- decreased set-up time
- reduced risk of contamination
- consistent reaction to reaction performance
- less pipetting mistakes
- contains all reagents required for PCR
Like all our products, the 5x HOT FIREPol® GC Master Mix is stable at ambient temperature (up to 37°C). This makes handling and set-up even more convenient, since no ice has to be used.
Product Performance:
The unique composition of the mix supports robust amplification of broad range of GC-rich targets. A total 14 GC-rich genes were amplified from human genomic DNA, using recommended reaction set-up and cycling protocol for 5x HOT FIREPol® GC Master Mix.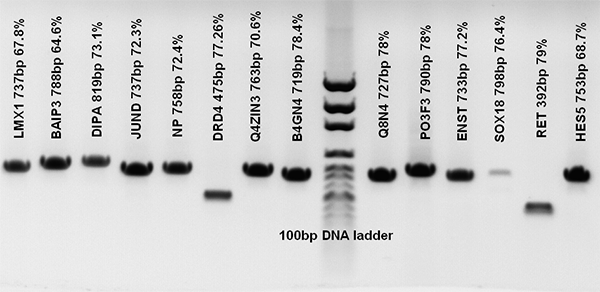 Mix performs well with GC-rich amplicons up to 3000 bp.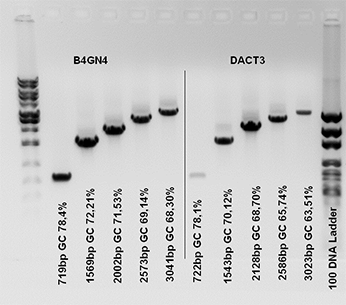 Good results are obtained also with Fragment Analyzis (DAT/SLC6A3).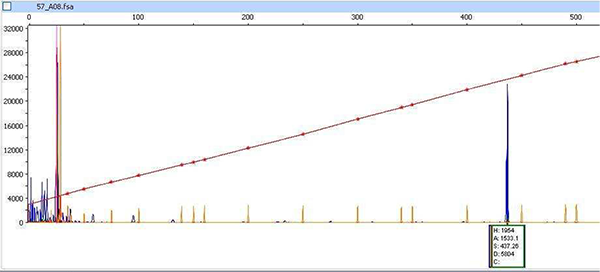 Shipping and Storage Conditions:
Shipping and storage at room temperature has no detrimental effects on the quality 5x HOT FIREPol® GC Master Mix. However you may store at -20°C for your own convinence.